Hexachloroethane
In response to the US Department of Homeland Security's (DHS) repeated use of Hexachloroethane (HC) munitions smoke grenades as weapons against protesters in Portland, we have begun studying the impacts of HC and the Zinc Chloride gas it creates on human and environmental health.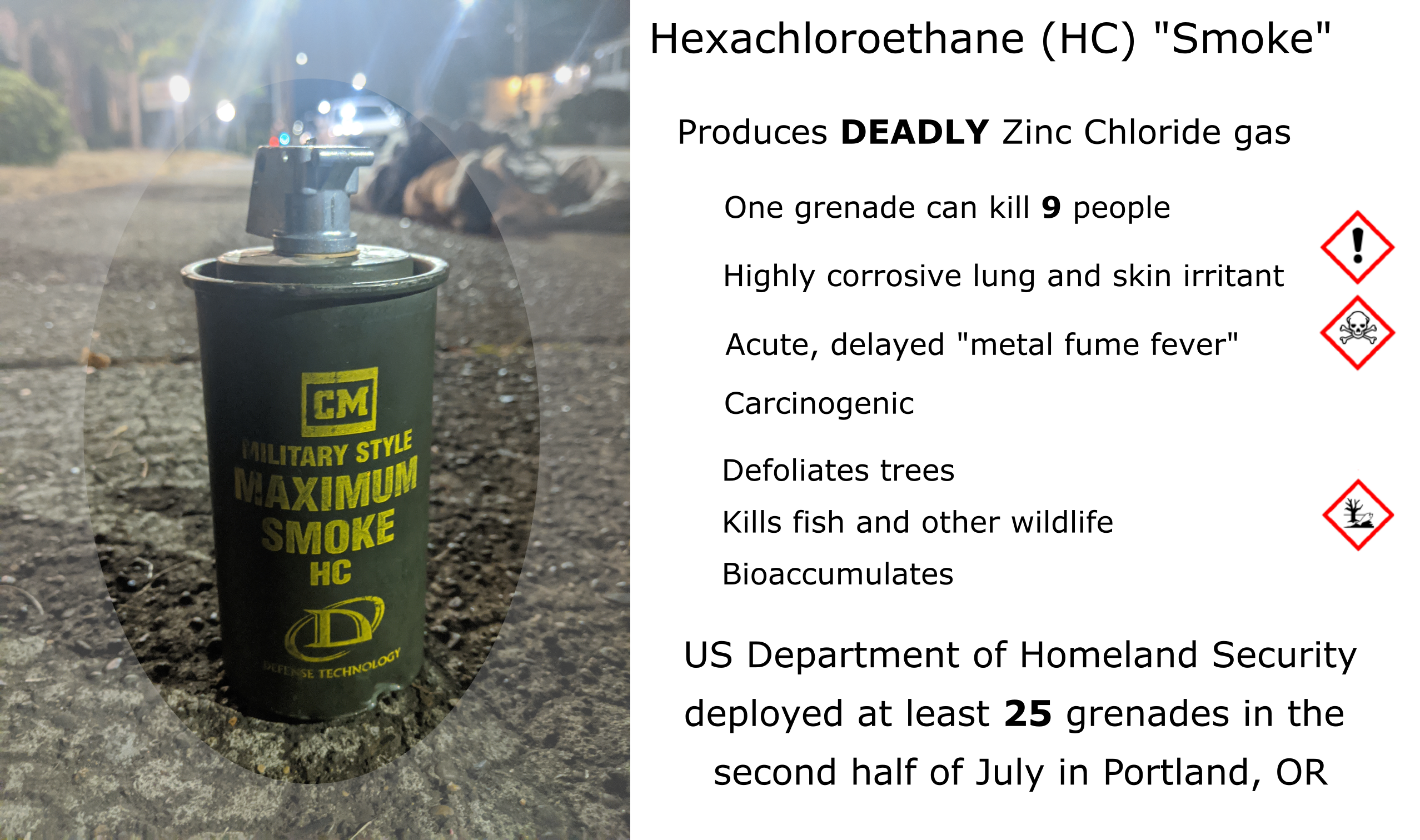 Reports
Quantifying use of lethal ZnCl2 on Black Lives Matter demonstrators by United States Homeland Security
Press Conference
Contact us for more information or with interview requests.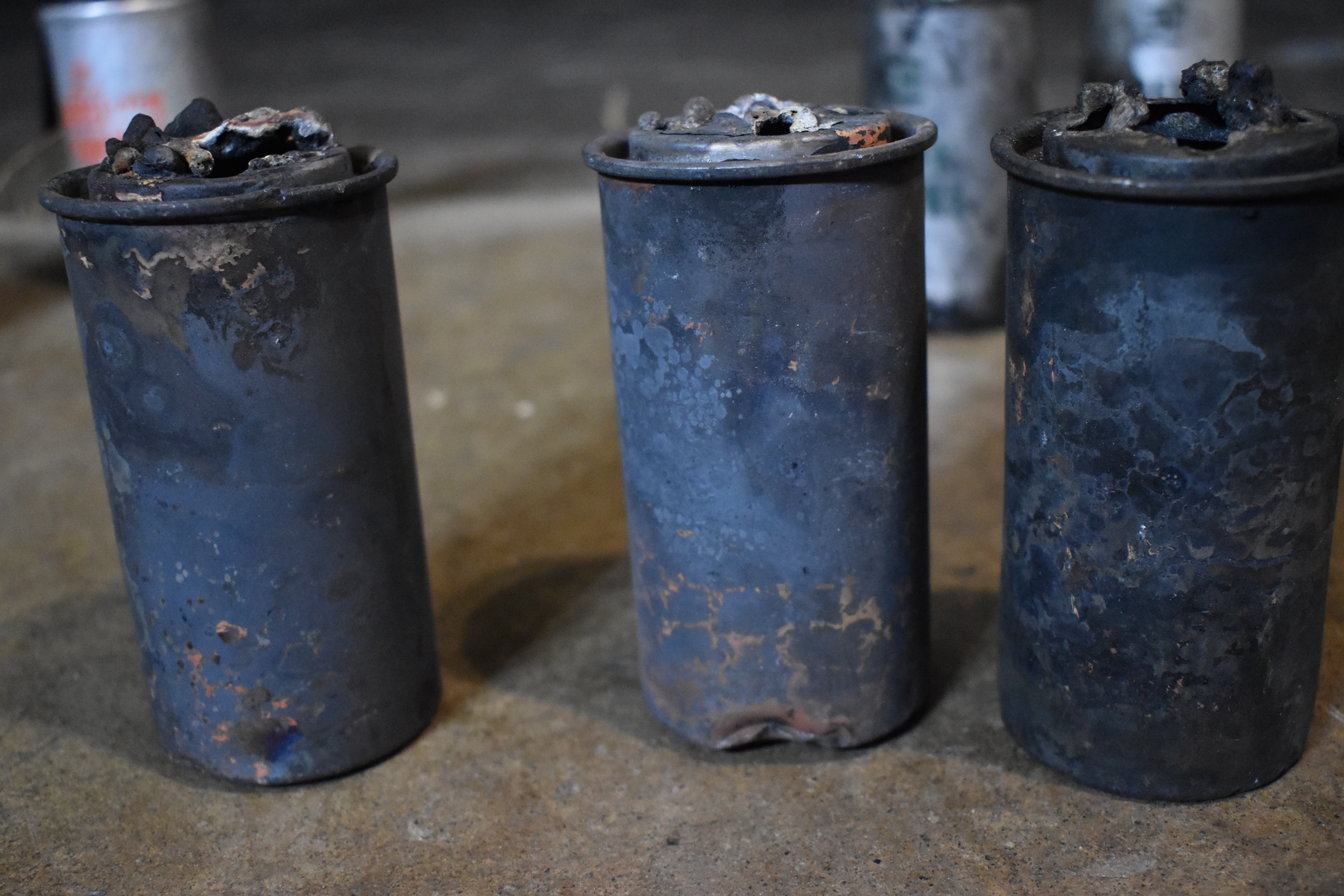 This work is funded by DAPPER Stats.